Trade Show Warehouse Solutions
Welcome to our house.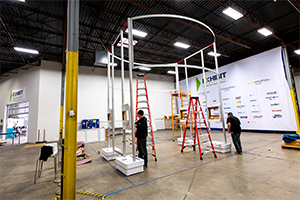 We do it all, and we do it right here.
One of the biggest things that sets Exhibit Logistics apart is our massive dedicated warehouse. This is where the magic happens – everything from paperwork and transportation to booth setup and teardown. We start well in advance of the exhibition date, offering the following services:
Rental
We house a wide variety of trade show rental property, from booths and audio/visual equipment to furniture and literature display stands. As a single source for trade show rental property, we can create the look and feel you want quickly and cost-effectively.
Custom Fabrication
For trade shows or in-house exhibitions, we have the manufacturing capabilities to create remarkable custom exhibits designed to effectively communicate your brand message. Our experienced design team ensures that every project is completed to your specifications, including custom booths, product demonstrations and graphics.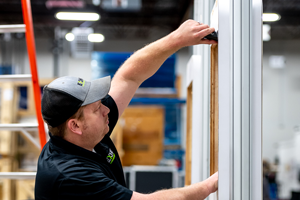 Maintenance
Not only do we provide warehousing services to our customers, but we also have the knowledge and experience to provide maintenance work on any trade show property when it is returned to storage. So whether it's before or after an event, your trade show equipment and property will be ready to make that oh-so-critical first impression.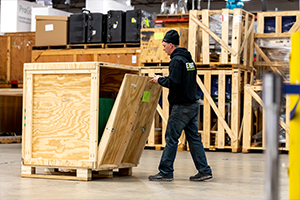 Pull & Prep
The moment your trade show order is entered through the Exhibit Manager™ portal, we go to work accurately identifying the requested pieces, ensuring they are ready for shipment, pulling and packaging them, and then delivering them on time and ready to be assembled for your audience.