Quick Tips for Measuring the Value of Trade Show Marketing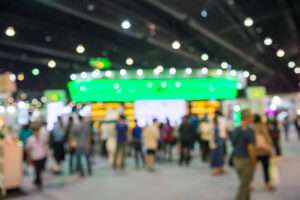 The trade show: it's complicated, it's hectic, it's fun…and it's expensive. Hopefully, exhibiting will produce qualified leads that turn into real sales. But how do you know for certain that your trade shows are paying off? How can you measure their success? An overwhelming majority of businesses can't provide metrics or an ROI on their trade show investments, and for two reasons: First, this kind of data is tricky to capture. And second, management generally doesn't ask for proof. But what happens if they do? What if they decide trade shows are no longer valuable? You need some solid evidence to show that they are worth every penny. Let's talk about the various ways the trade show can be one of the best investments your company can make.
Calculate the value of leads.
Qualified leads and sales are the primary goal of every trade show, but they can be difficult to measure. That's why it's important to keep track of all your booth traffic, with as much detail as humanly possible. There are now apps available designed to manage trade show lead generation, but you can still do it the old-fashioned way with notes or a spreadsheet. Ultimately, you need to determine the number of sales leads generated (visitors who commit to a sales contract or take another sales-related step after the show), and compare that to your sales team's close rate percentage. Multiply the number of leads, the close rate, and the average value of a new contract to determine the estimated revenue generated by the show.
Example:
40 leads x 25% close rate x $10,000 average contract = $100,000 estimated revenue
And don't forget to factor in incremental business from existing customers: trade shows are a great place to talk your current clients into buying wider or deeper into your offerings.
Add up the savings.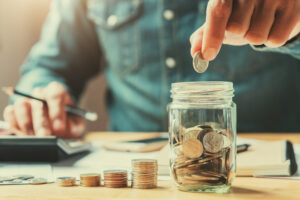 Every dollar your company doesn't spend is like a dollar earned. Think about how many "meetings" you have with key clients at you trade shows. This face-to-face time has real value. If you normally spend an average of $2,000 per client meeting (factoring in time, travel, meals and other expenses) and you have 25 meetings at your show, that's a savings of $50,000. And how about your lead database? Getting qualified leads is a costly proposition, but trade shows allow you to get dozens, even hundreds, in a just a few days. Multiply your average lead generation cost by the number of leads collected at the show, and you'll see quickly how the savings can really add up fast.
Monetize promo and impressions.
Businesses spend a huge chunk of marketing dollars on print and online ads, email and social campaigns, and other forms of advertising — not knowing if any of these messages will ever really reach their target audience. Every person that walks into—or even by—your booth in considered an impression, and one that you know is in your target audience. Even if they don't engage with you or come into your booth, your simple presence and visibility contributes to building brand equity, recognition and retention. Keep an eye on website traffic before and after the show. Spikes can be directly attributed to your participation and considered an ROI of the show. The same goes for post-show increases in social media reach. And if you're lucky enough to get any free press coverage, make sure to calculate what that would cost if you were to pay for it yourself.
Factor in the intangibles.
There are many more hard-to-measure benefits of exhibiting at trade shows. Consider competitive analysis. You can walk the floor, engage and conversations and get highly useful intel on what the other guys are doing. You may even be able to recruit potential employee prospects, or network with others who can recommend someone perfect for that position you've had trouble filling. The trade show is also a great way to build strategic partnerships and alliances with other companies, leveraging each other's strengths and networks. And finally, don't underestimate the value of relationship-building for team members who might otherwise not get to interact with customers or key industry figures.
Think ahead and show smart.
Ultimately, your show is what you make it. Invest wisely. Understand your customers, watch your competition, and come up with a booth that will resonate with your audience and address their needs. And make sure to have a plan in place to measure the effectiveness of your investment. Because in the end, the trade show provides something no other form of marketing can: good old-fashioned face time, and human interaction. Make the best of it.